About Sarome E-liquids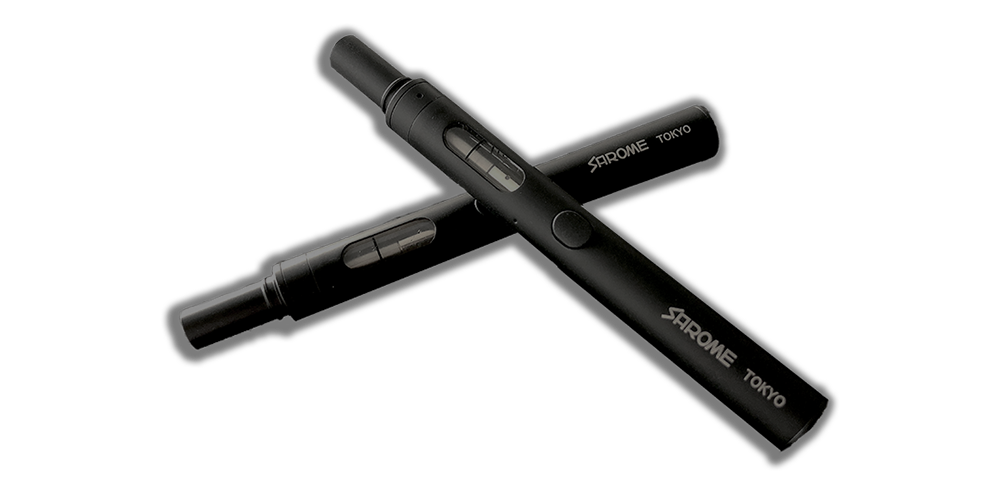 The liquid materials are aimed to made in Japan. Selecting only high quality flavor from all world.
In tasting you recognize Sarome spirit.
Through thousand times sample made, and eliminate small doubtful points step by step, and by original manufacturing methods, spending so long time and process,
and achieving the productization with confidence, let us recommend to enjoy and taste this Sarome mature liquid.
We do not compromise as long as we do not have full confidence on based of our traditional Sarome spirit since established.
You may definitely accept this Saromeism productization.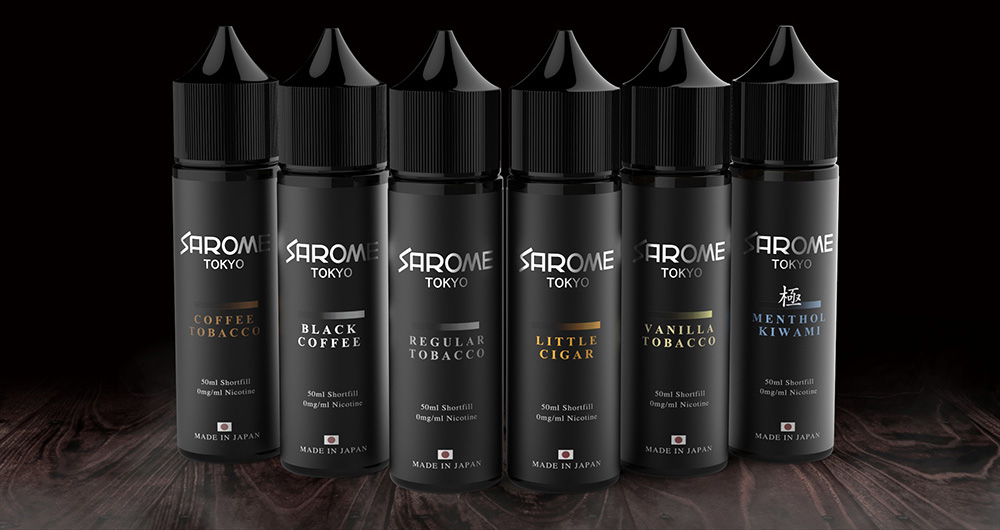 E-liquid bottle
Sarome E-liquid bottle is shading for the purpose of keeping long taste quality.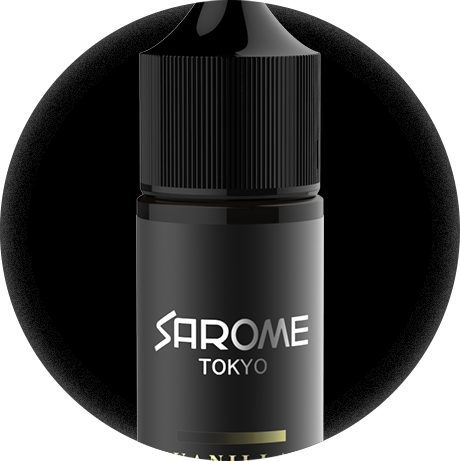 Lineup
50ml, Shortfill / Nicotine-free, 0mg nicotine / Made in Japan / For vaping use
Ingredients : Vegetable Glycerin, Propylene Glycol and flavors. 60/40 blend of VG and PG.
REGULAR TOBACCO

If you are normal cigarette smoker, recommend this smoking, and taste insatiable cigarette flavor with feeling of slightly bitter, means, very much comfortable relax even for the person who smokes cigarette in quantity.

VANILLA TOBACCO

Never get bored with a bittersweet, highly reproducible tobacco flavor.

COFFEE TOBACCO

Feel real tabaco smoky, and taste the flavor like stimulated red wine made by traditional manufacturer Sarome.

MENTHOL KIWAMI

This is best menthol flavor.
If you do not satisfy by normal menthol, try this and feel the strongest cool.

BLACK COFFEE

Feel the flavor like black coffee in your mouth, If you like to drink coffee smoking cigarette at same time, try this coffee liquid relaxing at same time.

LITTLE CIGAR

This is most rich and full flavor blended liquid which produce little bit sweet and real taste of cigarette by many methods and process.
Component analysys
Sarome E-liquids are examined through authorized laboratory, and manufacturing in Japan with all-out quality control.

Contact Us
SAROME CO.,LTD.
Export manager
E-mail:distribution2@sarome.jp